FAMILY OWNED BUSINESS SINCE 1983.
Specializing in personal attention for site development, utilities, demolition, & drywells. Capable of large scope projects. Experience and reliability you can count on. 
We welcome challenges
A Team You Can Trust
NTA has built long-lasting relationships over 37 years in business. We aspire to motivate and encourage. We strongly believe in not only getting the job done but exceeding expectations. 
Before anything else, the safety and health of our team and the general public comes first. NTA strives to make sure every project will be done safely for our team and customers. We will not compromise when it comes to safety.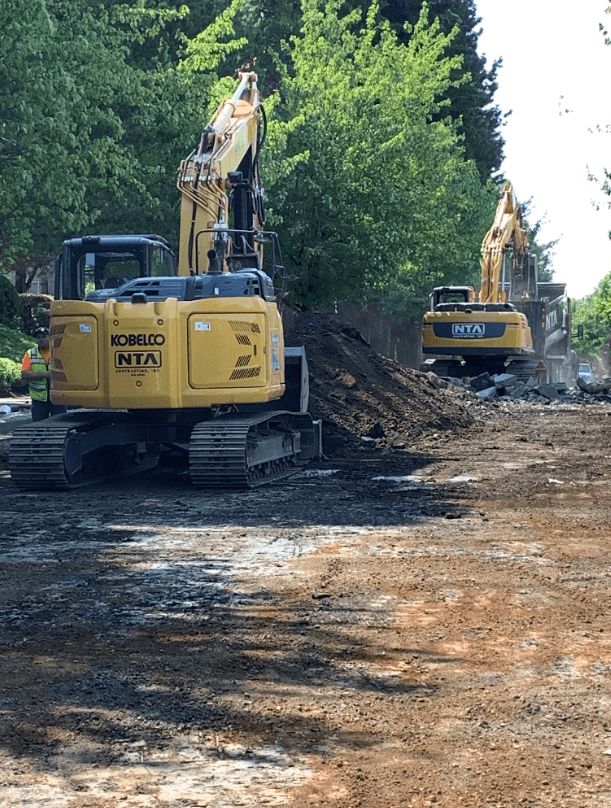 Numbers Speak For Themselves!
NTA is proud to announce that we have water testing equipment to facilitate new sump capacity testing requirements 
"We found working with NTA Contracting to be a breath of fresh air. Their crews in the field worked diligently, were courteous to the public, and paid close attention to safety within their work zone. "
Interested in starting a project, becoming a subcontracting partner or starting a career with NTA? Reach out and a team member will be in contact with you as soon as possible.